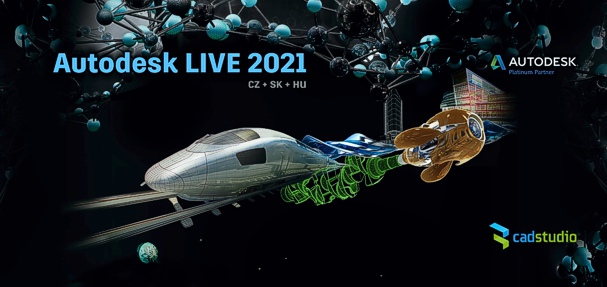 On Tuesday, April 28th, the large spring online conference by CAD Studio - "Autodesk LIVE 2021" took place - already for the third time. This event is organized in the form of an interactive public video stream and presents newly released Autodesk software and add-on applications developed by CAD Studio. In addition to YouTube and Facebook channels in Czech, live content was broadcast also to Hungary this year, translated by an interpreter. The broadcast was special this year as facemasks are now obligatory in Czechia even for this type of events...
At this year's LIVE 2021, the new product line Autodesk 2021 was introduced. The first, two-hour, morning section was focused on manufacturing (CAD/CAM/PDM), followed by the GIS/FM section, and by the afternoon section focused on architecture, construction and BIM technologies.
The growing interest of professionals in new CAD, CAM, GIS and BIM applications was reflected in overcoming the last year's number of registered attendees (over 1,100 this year) but first of all in the number of real participants - over 2,700 viewers watched the broadcast video streams this year.
The professional quality of the broadcast stream in full-HD resolution was technically supported by the company LIVEsignal.tv from its television studio in Chomutov, Czech Rep. The total transmission time exceeded 6 hours.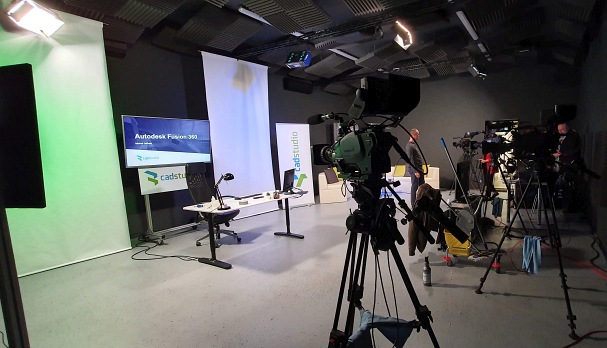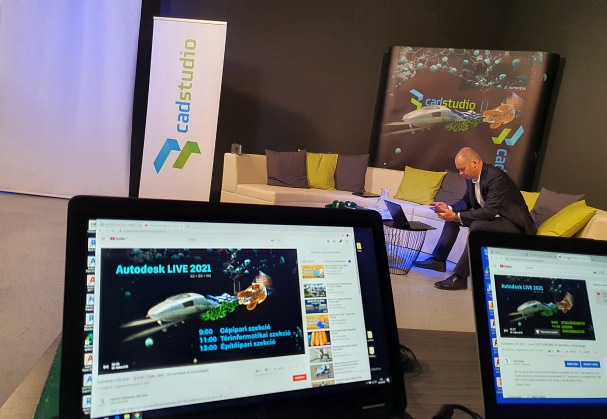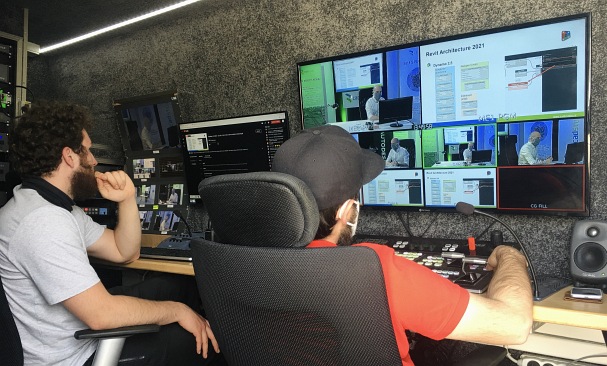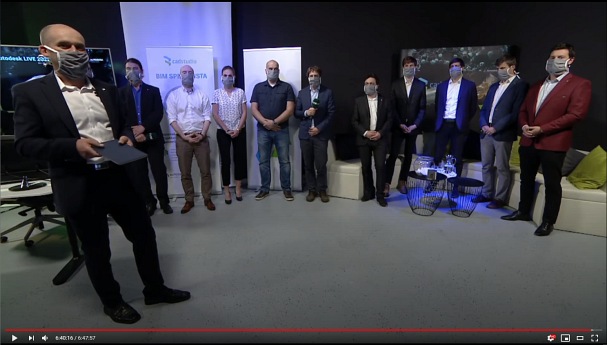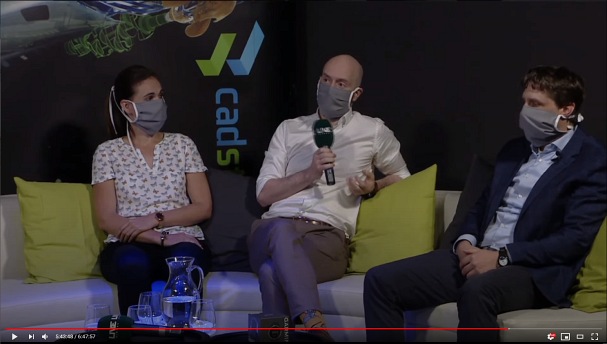 During the broadcast, viewers on both platforms sent us a number of interesting questions about the individual products presented. We answered the vast majority of them directly in the broadcast during presentations, or directly in the interactive chat. For additional questions, there is a public discussion forum on our international CAD portal CADforum.cz. We are also preparing follow-up events and seminars.
At the end of the broadcast, the winner of the Garmin Vivoactive 4 smartwatch was drawn - Mr. Michal Janata from Prague is their new owner. Congratulations! There is a funny story related to the draw. Anyone who has ever broadcast live on YouTube knows that the web-stream is delayed by about half a minute due to processing on Google's servers. In the live text chat attached to the video transmission, we congratulated the winner from the studio even "before" the delayed internet video transmission reached the draw of his name :-)
The video archive of all presentations from Autodesk LIVE 2021 is available to registered users (both to participants and new entrants).