CAD Studio has released a new version of the add-on tools for the leading BIM software - Autodesk Revit 2015 - RevitTools 2015 V2.0. It supports all variants of the BIM application Revit 2015 (except version LT). The new version 2.0 offers in total already 37 different functions extending the standard Autodesk Revit functionality. New functions grant several wishes received from existing users and CAD Studio also prepares this version for the new release Revit 2016.
The function Type Legend generates a drawing based on a selected border frame and inserts an element table with selected parameters and the legend of selected element in the project elements. This table is then automatically updated.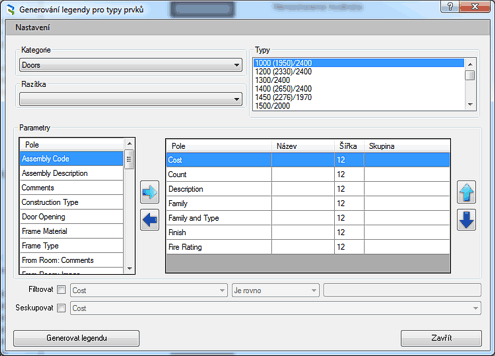 The new function Family Catalog allows to easily manage RFA families and perform unlimited downloads of the BIM contents from the online library on CADforum.cz. You can then search through your local content and insert families to future projects.
Besides of this, new function was added for creating an automatic list of sheet scales used in the project plus a couple of smaller functions.
More information about this CAD Studio add-on tool, including detailed desctiption of its individual functions, videos and download of the trial version can be found on the page Revit Tools.
Updated versions of Revit Tools will be available soon also on the Autodesk Exchange Apps store.
You can submit your wishes and proposals for new functions to wishlist@cadstudio.cz, to the CAD Forum discussion forum or to our Facebook or Google+ pages.