CS Configurator - automated product configurations
Automate design and documentation of customized product configurations


Cesky
---
CS Configurator - based on Inventor and Forge

The custom software CS Configurator is a tool that helps to automate repetitive tasks and product variants. It helps to streamline and speed up the whole business process from request to delivery of a manufactured customized product, eliminating unproductive activities. The parametric structure of a manufactured product is automated using a set of rules and functions.
CS Configurator is a successor to the discontinued Autodesk Inventor ETO and Configurator 360. It is a professional tool for Inventor exceeding the possibilities of iLogic rules. Makes use of Autodesk Forge (Viewer and Design automation). The delivery of this solustion consists of two parts - the core of the Configurator, as a necessary component of the entire solution, and a tailor-made implementation for each customer. The end-users can optionally use the Online web client to customize designs.
Typical issues - manufacturing customized products
Today, end customers increasingly demand customized products. Manufacturing companies make client-specific products and machines, and as a result, an enormous variety of products is created. All these different compositions create vast complexity and unpredictability.
Issues:

The store waits long time for documents for offers
Increased demands on the whole structure due to the creation of product variants
Wrong estimates of product prices
High rate of unnecessary remodelings of same or similar components

Needs:

Speed up design process
Simplify typing data
Remove routine tasks
Generate "real" data
Ensure formal correctness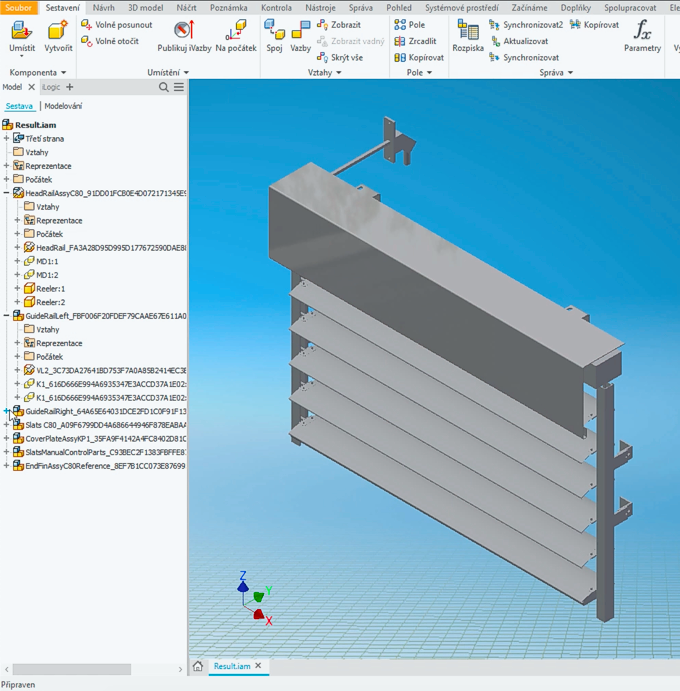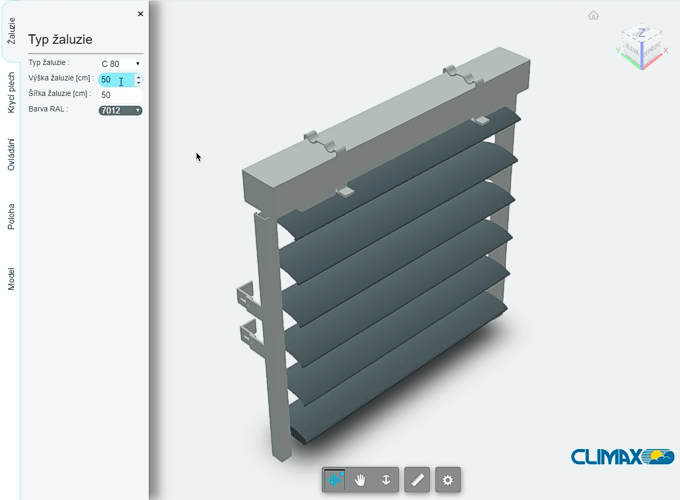 Benefits of CS Configurator
What are the main benefits of the CS Configurator - what does it bring?
Time savings

Enormous reduction of time:

Creating production documentation
Creating quotations with CAD drawings or 3D views of the ordered product
Optional download of the 3D model in the selected configuration
Automatic e-mail about the created configuration (bid)

Ease of use

By configuring the product yourself, without any programming knowledge

Online variant for sales staff and end customers
Desktop variant for engineers

Generate quotations quickly and accurately

Immediate insight into the possible compositions, immediately know what this unique composition costs

Visual and for everyone

Don't just sell through sellers or dealers. Let your end customers put together complex products themselves, in a visual environment

Wide availability

Connect anywhere via our API
All platforms comapatibility

Windows, MacOS, iOS, Android

CAD Integration

directly takes care of the parameters for your CAD software - not only dimensions, but also numbers, positions, parts, etc. are synced to CAD from your configurator

ERP and CRM integration

Reduce errors

Direct transfer if data and information between divisions
Main features
Both Desktop and Online variant of the tool
The Desktop variant is based on Autodesk Inventor

Product configurator AddIn to Autodesk Inventor
Standard Core

The Online variant is based on Autodesk Forge

Uses the Design Automation API for Inventor

The same core as for Desktop

Standard Core for Forge Viewer

Well suited for

Small and large assemblies
Part and assembly replacements
Parameter changes
Design changes
Position changes

Output data

Quote

ERP data, email, PDF, ...

2D/3D documentation

Inventor native data
Standard formats (STEP, IGES, DWG, PDF, ...)

Integration

Autodesk Vault
Forge Data management
Price
The desktop version is licensed as single-user subscription, the online version is a multi-user subscription.
Please contact CAD Studio for quote on implementation of the CS Configurator.
---